Pantera - A Whiplash of Pure Power
---
Click on the below pics for higher-resolution versions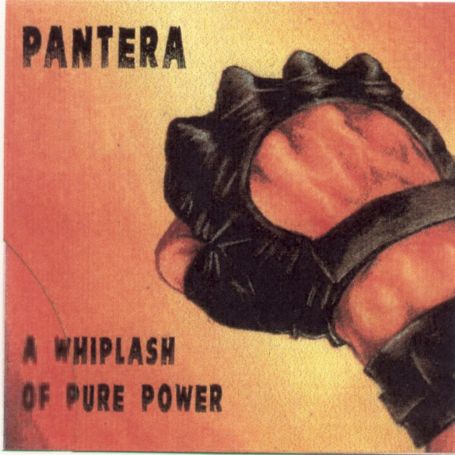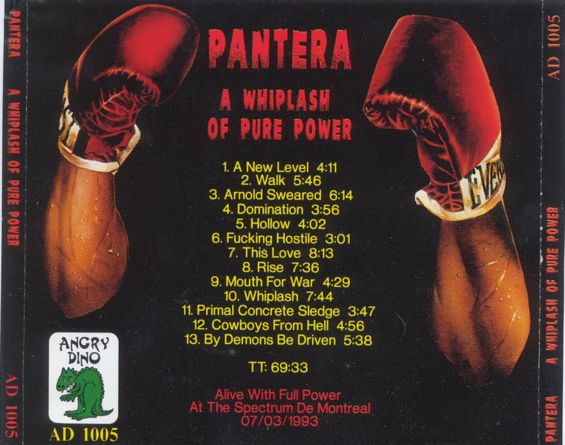 Per Bernie, Pantera played 2 consecutive nights in Montreal. The first show - March 7th - is definitely the one where they played Whiplash.
hey,
just thought id point out that the correct date for the whiplash of pure power bootleg is indeed march 7th 1993.
they original show on march 8th sold out in less then a week so they added an extra show for march 7th.
the march 8th show did not include the cover of whiplash and the short preview of 25 years.
also the march 7th show was only about half-full and there was barely any crowd participation.
i was at both shows.
bernie
Here's a ticket stub from the next night's show - March 8th.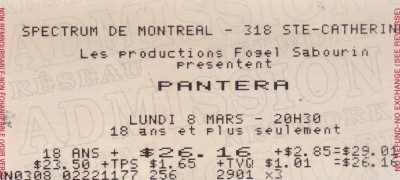 ---
Return to Kanged.com Pantera CDR Trading page
©2021 Kanged.com!