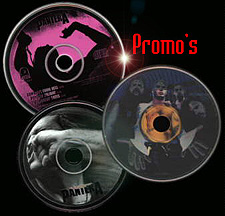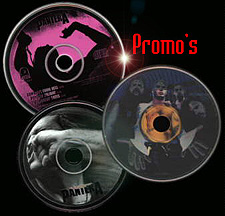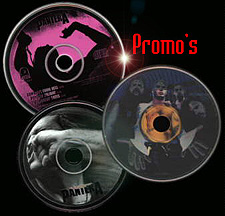 Last Updated 02/23/05 - Added 4 new promo items for '101' along with the Mosh Pit Survival Kit The following section represents every promotional item I've located to date. For those unaware of the term, promo (or promotional) items are usually very limited CD pressings presented to radio stations, music outlets and other media organizations as an attempt by the record company to promote the band. In some cases, promo items offer unique songs, remixes etc. Additionally, many promo items, as you'll see, come packaged with unique artwork. Promotional items are always marked "For Promotional Use Only, Not For Resale", although the manage to find their way from the radio stations to hole in the wall record stores. I've also included non-CD related promotional items towards the bottom of the page. Please note that the following promos are all CD. I have included any promotional vinyl in the Vinyl section . Got it ? If you have or know of any promotional item not presented here, please contact me with the information and I'll add it when time permits. Please include as many details as possible including serial #'s, track listings, and artwork scans.
Clicking on most images will bring up LARGE (high-res) versions
---
---
---
---
---
---
---
---
---
---
---
---
---
---
---
---
---
---
---
---
---
---
---
---
---
---
---
---
NEW Additions (from my personal Collection or found on Ebay)
Cat Scratch Fever - Coming soon!
---
Return to Kanged.com Pantera Collectibles
---